The Den is about adventure, an excitable and happy atmosphere and the beginnings of a more 'school-like' feel, as we support our children aged 3+ in their final year before primary school. We focus on boosting independence and self-esteem, with more responsibilities handed to our children - but with the loving and nurturing approach they are accustomed to, and still need.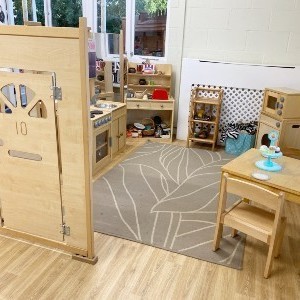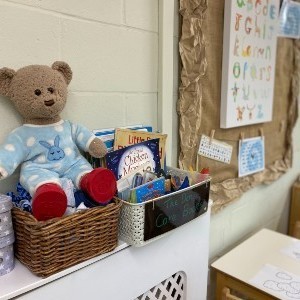 What is The Den like?
The Den is kitted out to support our children as we start to bring in the curriculum through the Early Years Foundation Stage. With features such as our literacy area to develop awareness of letters and phonics, and activities that help children recognise numbers and learn more about the world around them, asking questions such as 'why' or discovering how things work. There is still a huge emphasis on 'learning through play', with a range of fun and imaginative activities available throughout the day.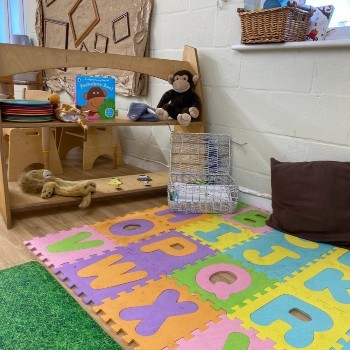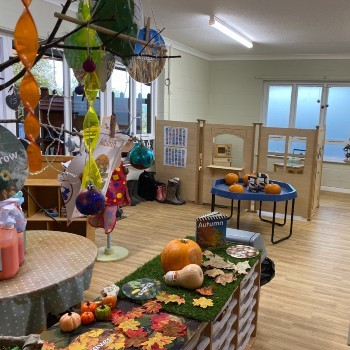 An example day in The Den
8-9am: Early-starters help set the garden up with a staff member or get the room ready.
9.30am: The shake of the tambourine signals the start of carpet time when we start the 'wake up warm up' with The Den's bear, Denny. We look at the weather and whether the children need their wellies on, someone will be chosen to dress Denny in appropriate clothing and we will chat about what activities we've got out for that day.
9.30am: It's time to explore and free play begins, inside or outside. Children are encouraged to have a turn with the daily activity.
9.45am: Snack, such as hot cross buns, indoors or outdoors.
11.15am: Start to prepare for lunch by gathering their lunch bag, bringing it to their chair, collecting their own plate and cup and pouring their own drink.
Afternoon: Back outside for more free play.
2pm: Snack, such as cheese thins or fruit, outside.
2.15pm: Tidy garden up, come inside ready for home time.
2:30pm: Afternoon carpet time, using the prop basket to choose songs to sing. We recognise a child who has achieved something special that day, such as overcoming a challenge, and they will dress Denny Bear in his pyjamas.
3-4pm: Free play and helping set up activities for the following day.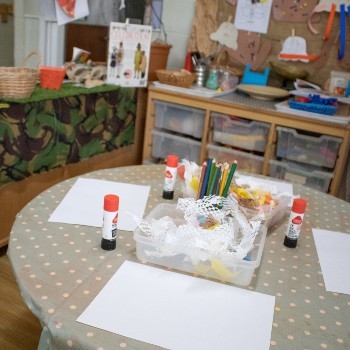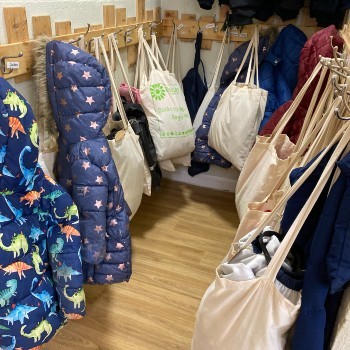 Who works in The Den?
Barbs, Clare, Helen, Nickie, Lisa, Hannah. Read more about The Den team on our staff page.
Back to our rooms.