The Cubby welcomes children aged 2-3 and is designed to encourage more independence as they grow, for example, they will put on their own waterproofs and shoes. The way we involve children in activities changes subtly from the baby room to help with their development.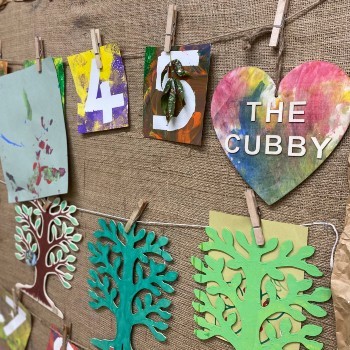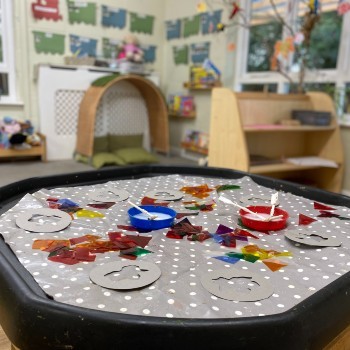 What is The Cubby like?
The Cubby is still a safe and nurturing environment, supporting toddlers as they learn more about the world and empowering them to grow in confidence and develop their independence.
Daily activities may include painting using rollers or sponges cut into difference shapes, using number stickers to support early number recognition, threading and puzzles to encourage fine motor control.
Our staff will work together with you on key developmental milestones such as potty training and we will continue to mirror the home routine as closely as possible.
The staff to child ratio is 1:4.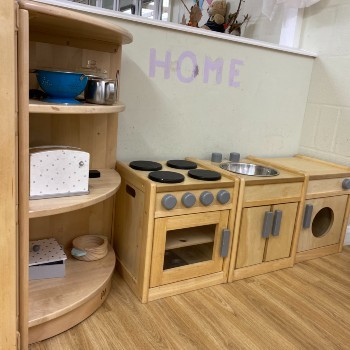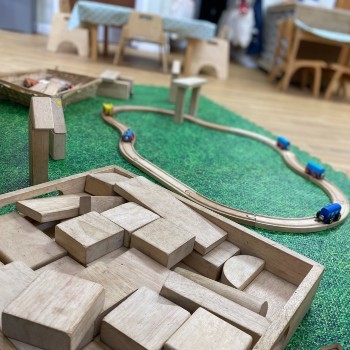 An example day in The Cubby:
8-9am: Early starters will mix with The Nest attendees.
9.15am: We gather for carpet time and our room bear, 'Cubby' sings the hello song. We encourage listening ears and the need to follow instructions - such as using 'kind hands'. We look at the weather and decide whether we need to wear wellies outside, and discuss the day ahead.
9.30am: Free play, inside or outside. We will encourage the children to have a turn with the daily activities.
9.45am: Snack, such as fruit bread or fresh fruit, indoors or outdoors.
11am: Come inside ahead of lunch.
11.15am: Sit together on the carpet for singing. Children are invited to choose what song from the 'song basket', by picking a prop such as a spider for 'Incy Wincy Spider'.
11.30-12pm: Lunch.
12pm: Go outside to play. Naps if children need it.
2pm: Snack, such as breadsticks or fruit.
2.45pm: Tidy garden up, come inside ready for home time.
3-4pm: Late finishers have an hour of free play.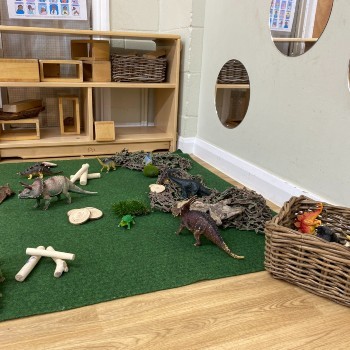 .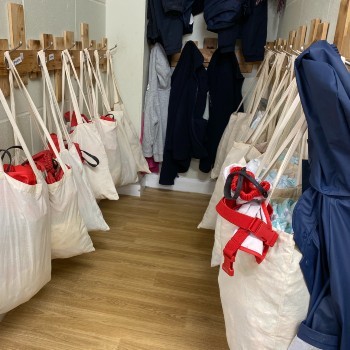 Who works in The Cubby?
Lucy, Gemma, Hazel, Anna, Lucy G, Marina (between The Nest and The Cubby). Read more about The Cubby team on our staff page.
Back to our rooms.