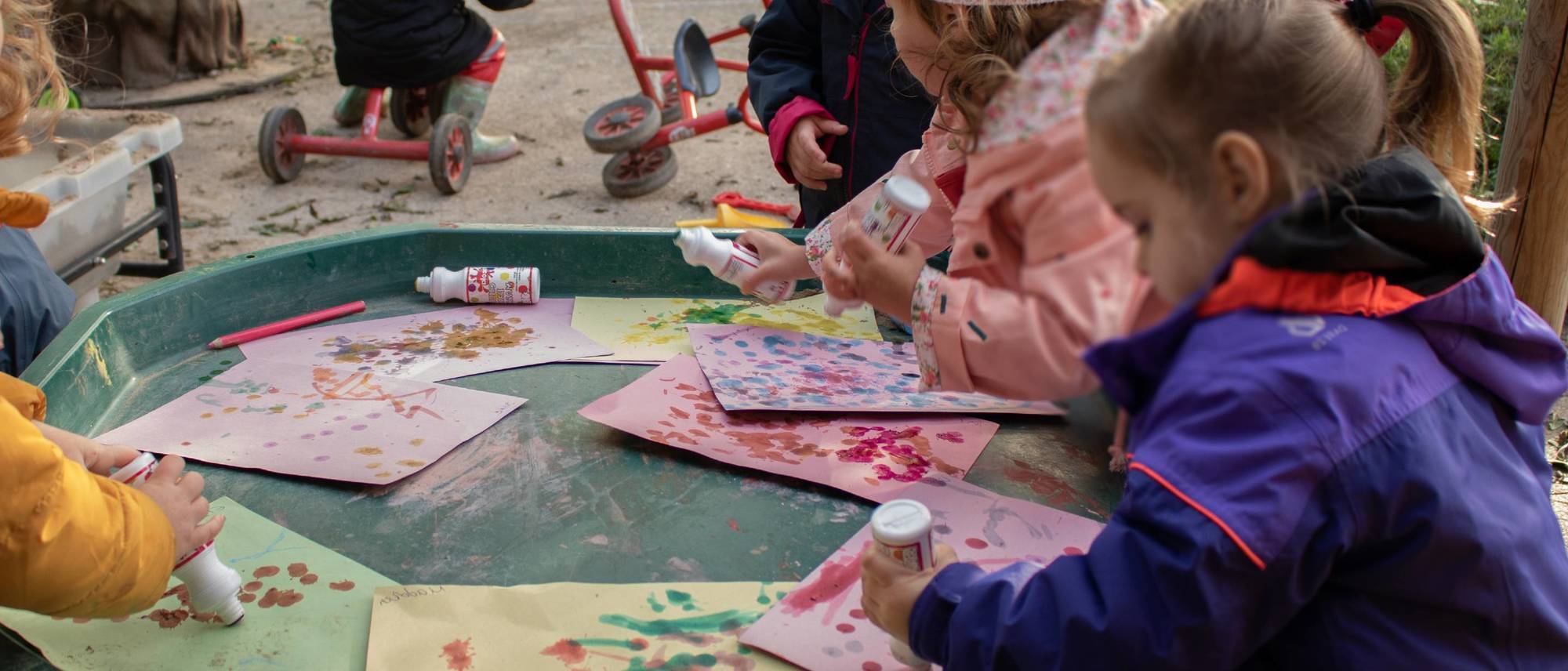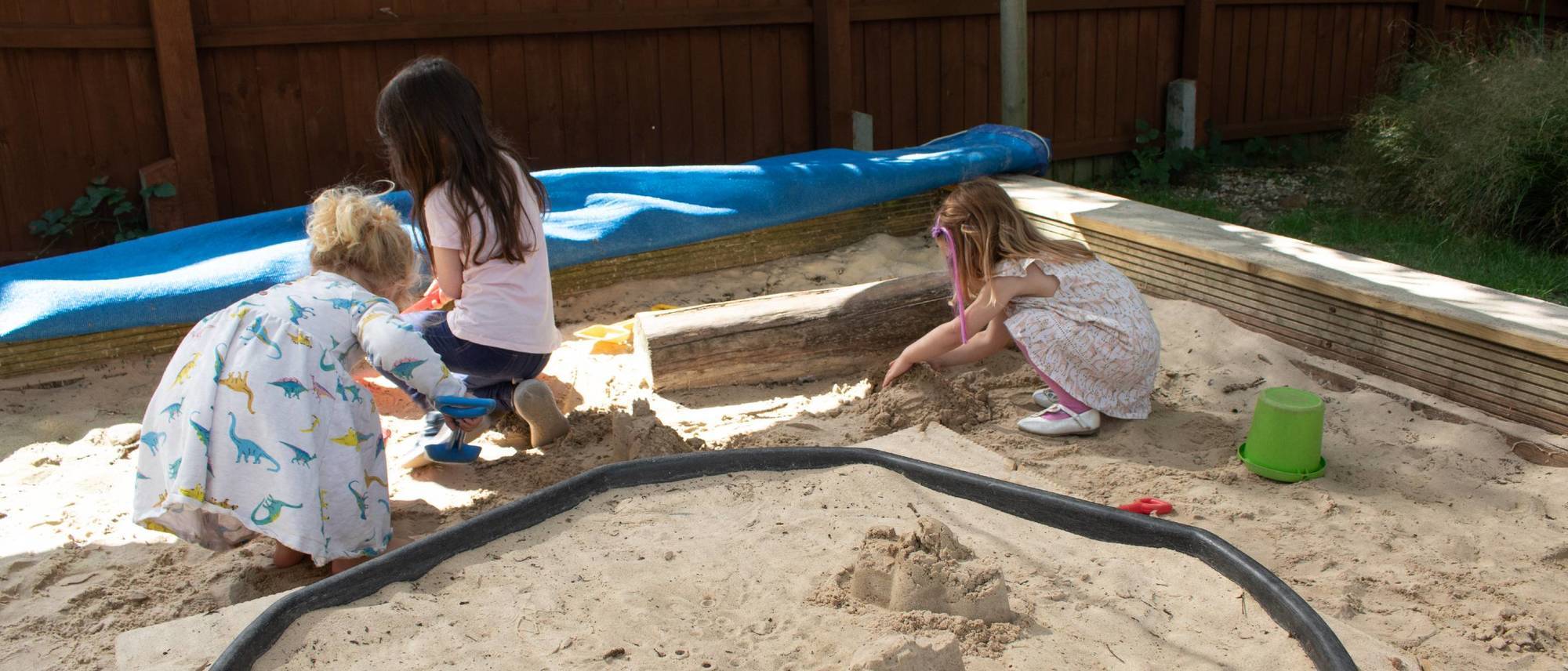 Children are at the heart of what we do.
Our Nursery
Saffron Walden Nursery School is a not-for-profit nursery where the children are at the heart of all we do. The nursery is the oldest in Saffron Walden, opening in 1966.
We are located in a quiet corner of Shire Hill Industrial Estate. Our nursery comprises three rooms where the children are based according to their age: ranging from 1-2 years old in The Nest, 2-3 years old in The Cubby and pre-schoolers in The Den. Each room has direct access to our large and stimulating garden, and lots of our learning and play is based outside.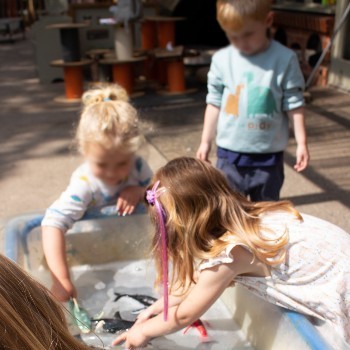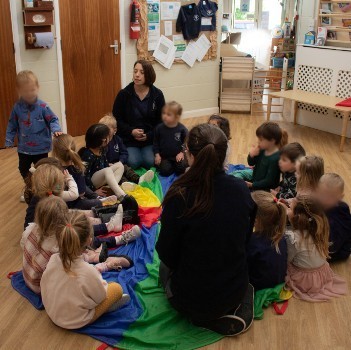 Our ethos
Saffron Walden Nursery School provides a nurturing and explorative environment that supports the children across the whole spectrum of their learning and development. This is supported by our ethos which embeds a love and enquiry of nature, a free flow and child centred approach and a focus on fostering the children's independence.
Partnering with parents
We believe that creating strong parent partnerships is integral to our nurturing ethos.
When your child joins the nursery, we will meet with you and learn as much as we can about your child. We tailor the care and support we provide around your child's unique needs and personality, and work closely with you to ensure we support them as they develop and grow, in line with the principles of the Early Years Foundation Stage.
We use the online tool Tapestry to keep you up to date with what your child has been doing on a regular basis, as well as sharing more general information on what is happening at the nursery. Twice a year we produce reports detailing your child's progress and milestones and highlighting how we will nurture them going forward, and we hold an annual parents evening too.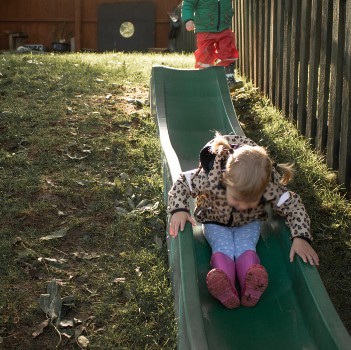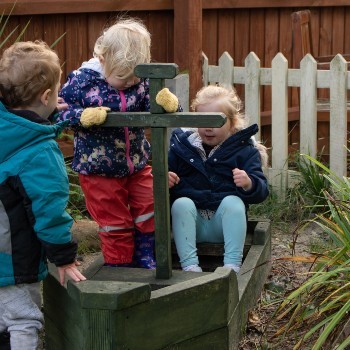 Ofsted
Ofsted, or the Office for Standards in Education, Children's Services and Skills, inspect services providing education or that care for children of all ages.
Our most recent inspection was in January 2017, when we were rated as 'Good'. Observations include:
"They provide interesting and challenging activities that match children's interests, particularly in the room for the youngest children. Children are given time to explore however they want to."
"Staff observe what children know and can do and use this to plan for their individual next steps in learning. They regularly share development information with parents and find out about children's achievements at home."
"Children thoroughly enjoy the wonderful outdoor area. Staff provide waterproof clothes so that children can play comfortably outside all year round. They enjoy splashing in puddles and digging in the vast sand area. Children play cooperatively together, sharing toys and taking turns."
View our latest Ofsted report.