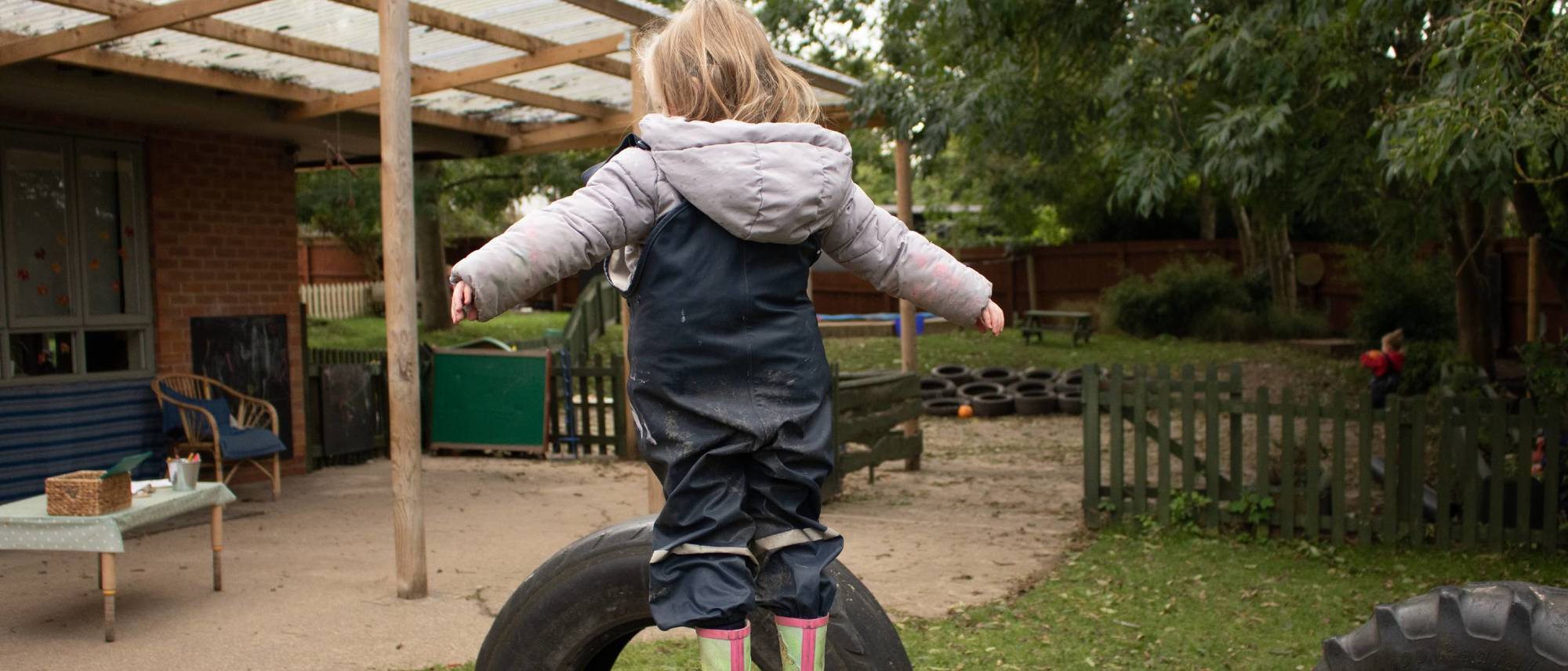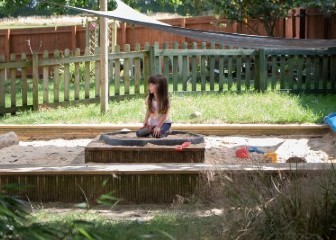 Dig and make castles in our large, covered sandpit.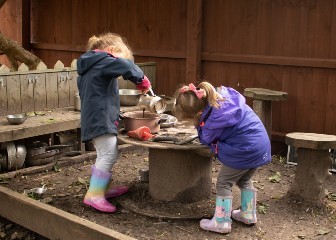 Bake mud pies or whip up a potion in the mud kitchen.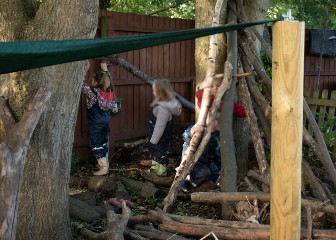 Explore trees, build a den, crunch through leaves or see what bugs live in our woodland area.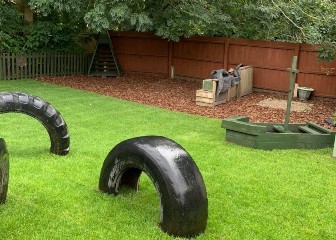 There is plenty of space in our garden to stretch those legs running and climbing, take turns to whiz down the slide or hop on a trike for a ride.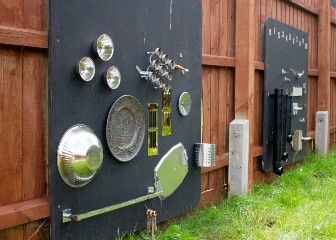 Plenty to twist, turn and unlock on the busy boards.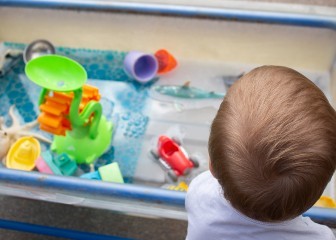 Splash about, make a mess, test theories and get the mind working in our range of outdoor activities.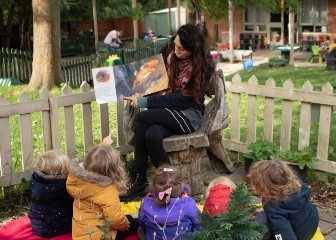 We do as much as we can outside, including reading in small groups, snack time and painting.