Sandemonium! Tonne of sand donated by Huws Gray
16-05-2022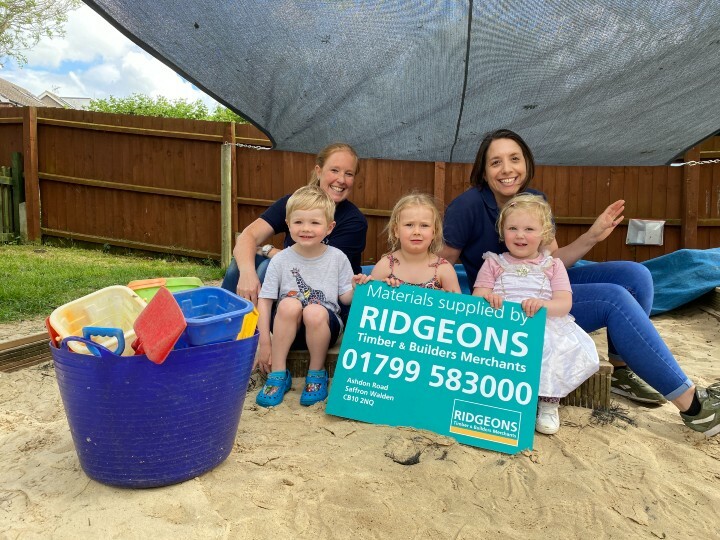 Author:
Our popular giant sandpit received a much-needed top up this week, thanks to a generous donation from building merchants, Ridgeons.
When the branch manager of Ridgeons in Saffron Walden, Chris Gavin, heard the sandpit was in need of a refill, he offered to donate a tonne of sand and had it delivered the same day.
"We were blown away by the generosity of Ridgeons and how quickly they responded - within hours a pallet of sand arrived," said Barbs James, Nursery Co-Manager.
As a not-for-profit, we aim to keep fees affordable and hours flexible for local families.
"As a charity that is really important to us, but this does put pressure on us financially," said Caroline Clark, Nursery Co-Manager. "Generous gifts like this from Ridgeons allow us to focus our spending as efficiently as possible. We are so grateful to them."
The sandpit is a key feature of our large garden, which includes a mud kitchen and woodland area. With children using it every day for imaginative play, sand is regularly dispersed around the garden and it needs an annual refill.
"It is important to us to inspire a love of the outdoors, and the sandpit is an area all our children enjoy all year round," said Barbs. "They couldn't wait to jump in as soon as we filled it up - they are delighted!"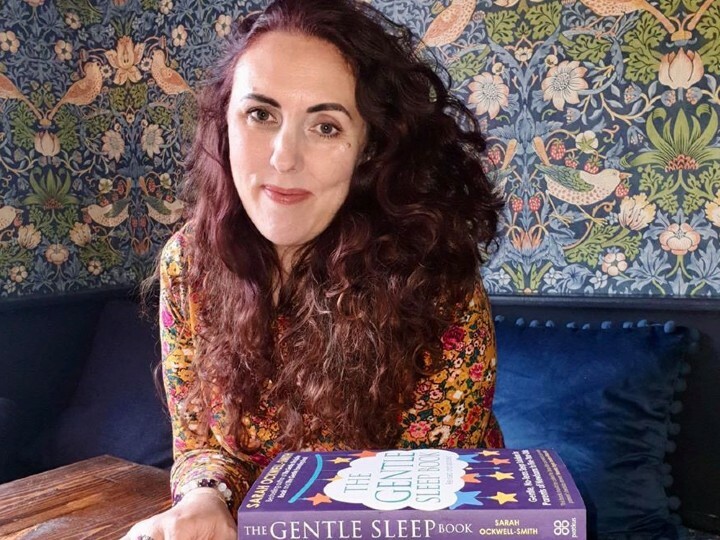 21-07-2022
We are delighted to be hosting childcare author and parenting expert Sarah Ockwell-Smith at Saffron Walden Nursery School for a special Q&A evening raising funds for the nursery ahead of the launch of her new book, Beginnings.
Take the opportunity to have your questions about anything from tricky behaviour, to picky eating or sleep issues answered while relaxing with friends and enjoying a drink or a a delicious deli box from Café Cou Cou.
When:
Wednesday 24th August from 8-10pm.
Where:
Saffron Walden Nursery School, Shire Hill Industrial Estate, Saffron Walden, Essex, CB11 3AQ
Tickets:
General Admission: £20
General Admission + a glass of fizz: £24
General Admission + Café Cou Cou Deli box: £28
All tickets include a signed copy of Sarah's new book, Beginnings.
Book your tickets now via Eventbrite.
If you have any questions, please email the management committee on: committee@saffronwaldenursery.org.uk.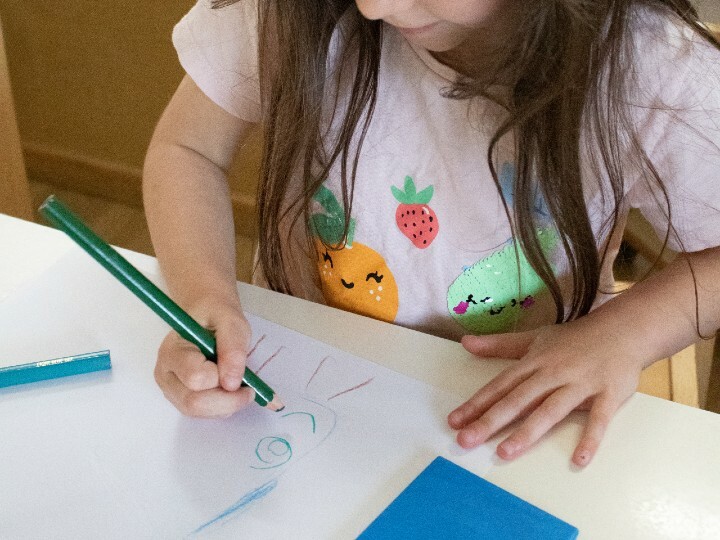 03-06-2022
Please join us on Wednesday 13 July at 8pm for our Annual General Meeting (AGM), hosted at the nursery.
The AGM is open to everyone with links to the nursery and gives you a chance to catch up on the news from the past 12 months, and our plans for next academic year. It is also an opportunity for parents to join our management committee and to view the nursery and meet our staff.
We look forward to seeing you there.